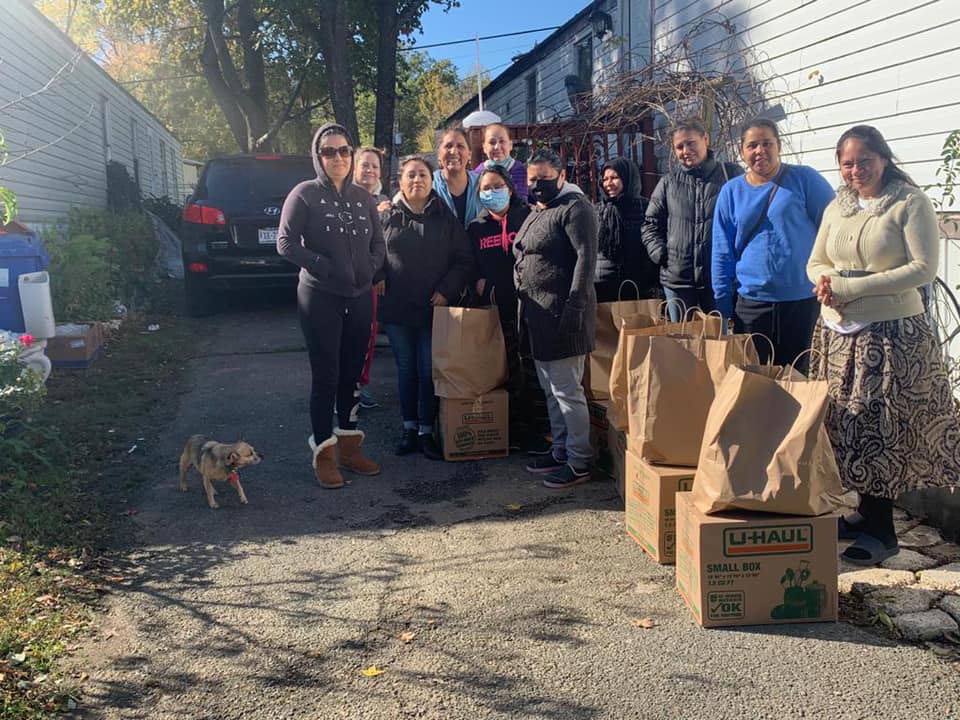 On any given Tuesday in the Audubon community, you will find a sobering, but familiar sight: a long line of families stretching to the corner and winding its way around the block. Most are mothers with children in tow, waiting patiently for food to feed their families.
For members of this tight-knit, largely immigrant community the past year has been especially hard. Many are still recovering from the economic impact of the pandemic; wondering where they will find the resources they need to stay in the tiny, twenty-year-old trailers that they call home.
But there is one constant comfort for families of the Audubon community. At least they know who they can turn to.
"Vaminos, chicas!" Carla Claure calls out to her fellow workers, as a United Community truck pulls up to the front of the line. "Let's not keep our community waiting!"
Quickly, the ten women jump into action, setting up tables in a horseshoe shape along the edges of Carla's driveway. The women move like clockwork. It's clear this is not their first time. Within minutes, the tables are piled high with boxes of fresh produce and other items from the truck and each individual stands at attention behind a table, ready to distribute food to those waiting in line.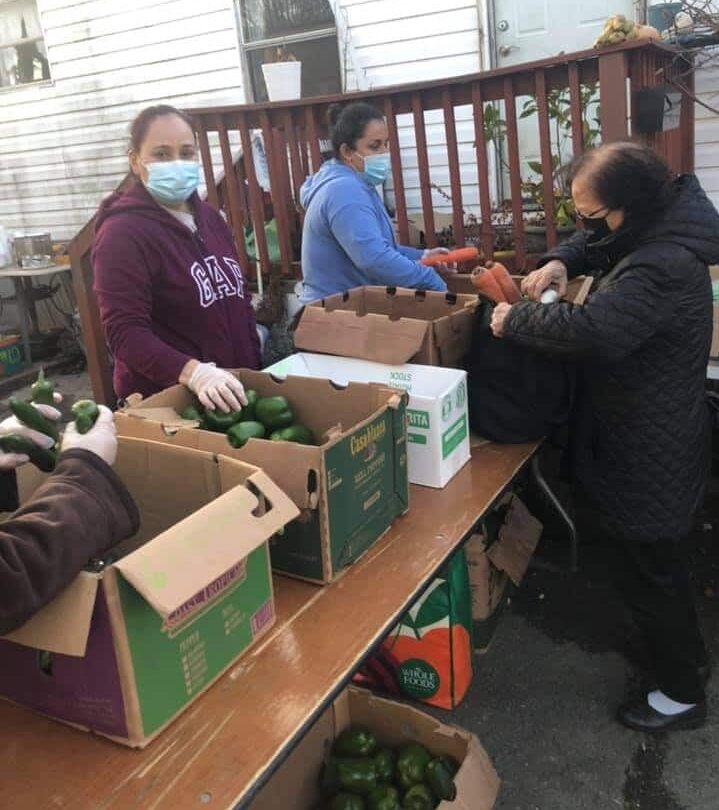 "I enjoy helping my community," shares Carla as she counts out four potatoes, drops them into the waiting bag in front of her, and beckons for the bearer to continue down the line. "They are like family to me."
Carla, a Neighborhood Ambassador with Opportunity Neighborhood Mt Vernon, is one of the founding members of 'Todox Por Audubon' – a group of matriarchs from the Audubon Community that has been the backbone of countless community projects like this food distribution.
"At the beginning, we were a group of mothers who wanted to support each other and work together for the good of the community," Carla recalls of the first meetings of Todox Por Audubon in 2018.
The group's first projects were relatively small. The members — then only a handful of close neighbors — organized a health and wellness club, mobilized to advocate for a Neighborhood Watch, and partnered with United Community's Progreso Literacy & Citizenship Center to host English lessons closer to the trailer community. The foundation of camaraderie formed by these early projects would prove critical.
"When COVID started, we knew we had to broaden our horizons to focus on the more basic needs that our community was facing," Carla explained.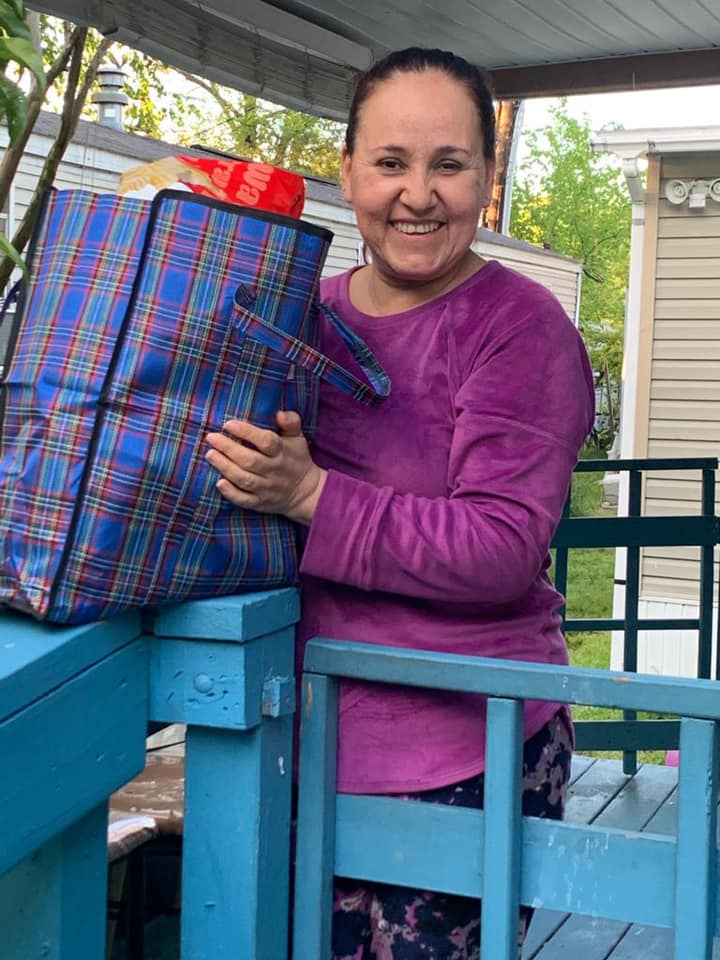 Social distancing is difficult within a trailer park. With many residents living in close quarters, COVID spread quickly through the Audubon community — leaving many families trapped in quarantine without a way to feed their families.
The women of Todox Por Audubon mobilized quickly, reaching out to neighbors who had contracted the virus and seniors who were sheltering in place. They solicited donations from churches and put together care packages for each family. They partnered with United Community and Fairfax County to secure weekly distributions of fresh produce and other basic necessities, and volunteered their time to distribute the food to their neighbors.
By May 2021, the group added another very important project to their list — orchestrating one of the largest COVID Vaccine registration efforts in the Route 1 corridor.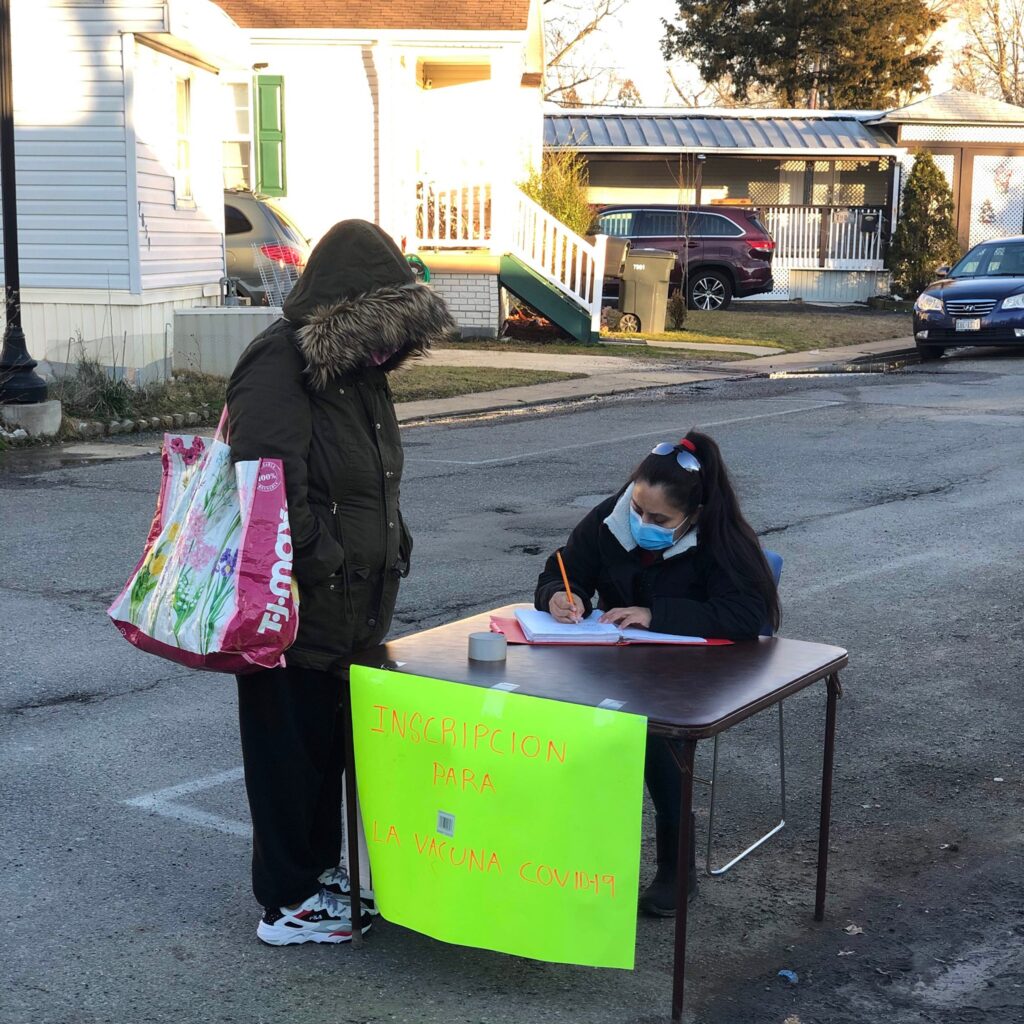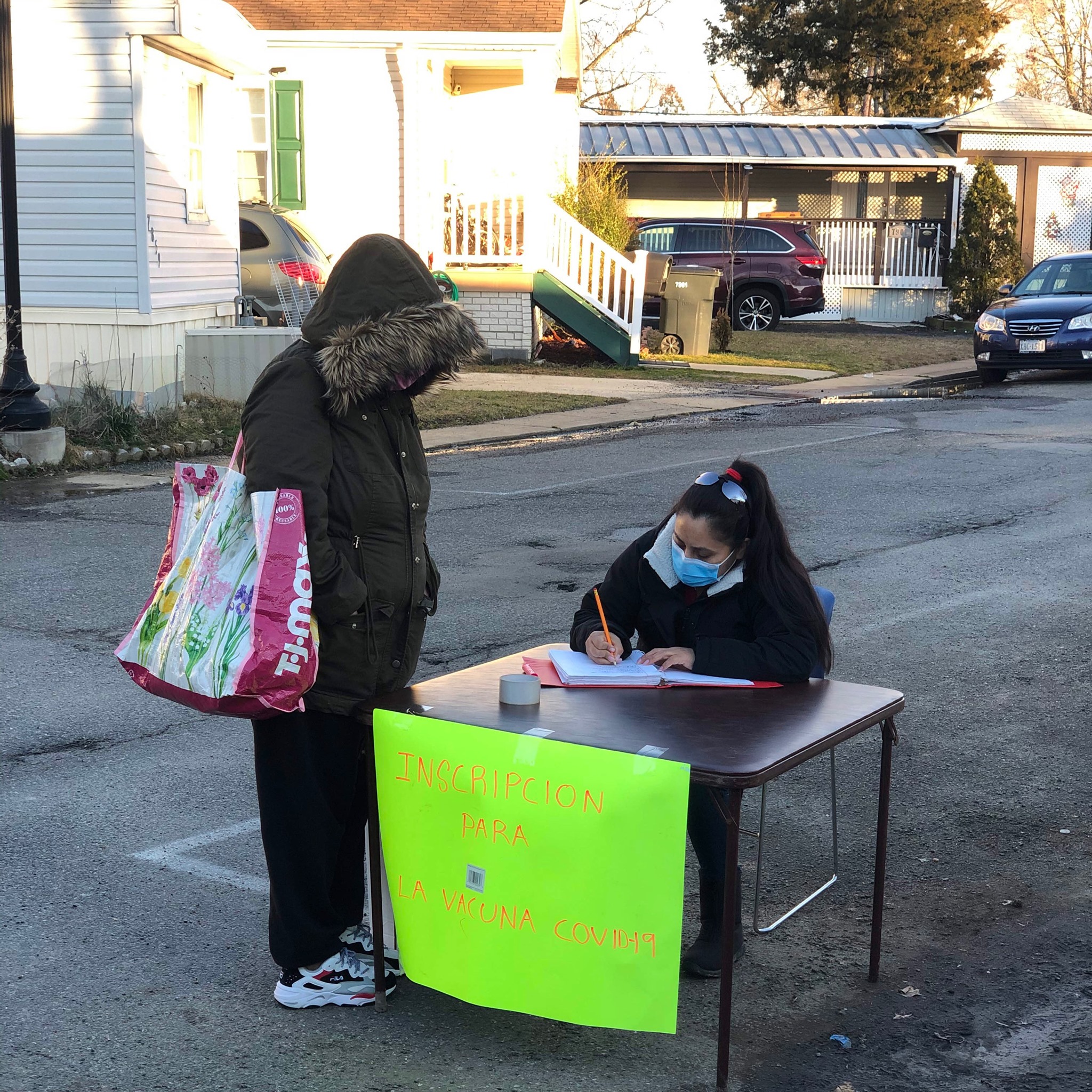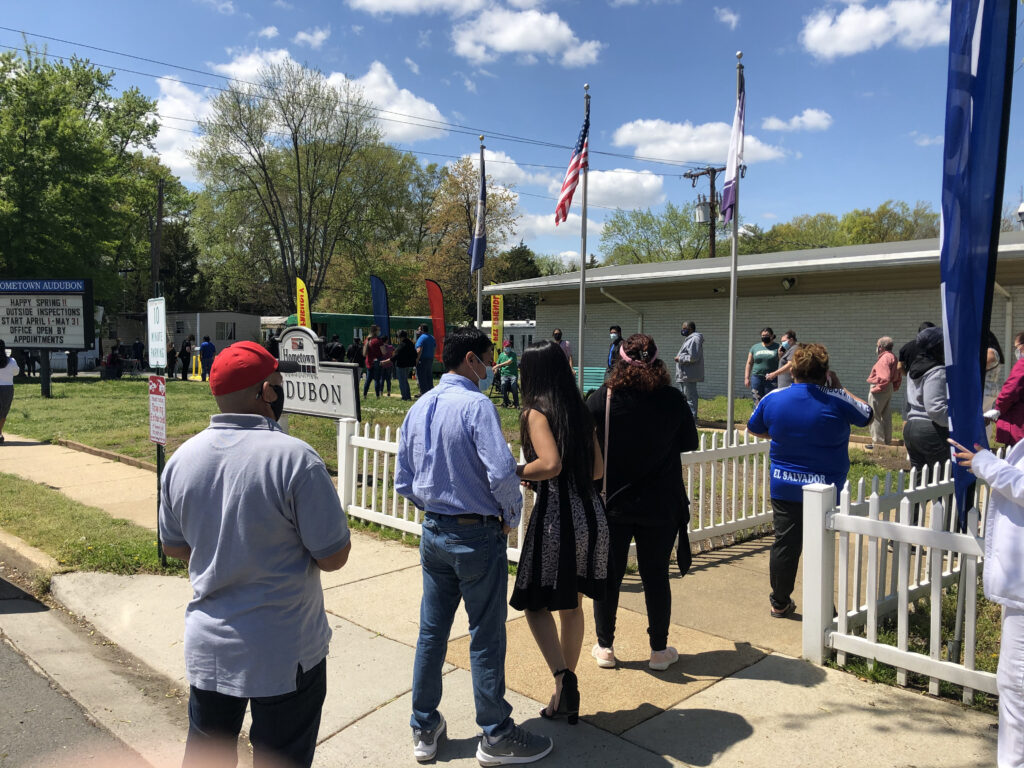 Under the direction of Opportunity Neighborhood and working with Neighborhood Health and the Fairfax County Health Department, Carla and the women of Todox Por Audubon registered nearly 1,000 people to get their COVID vaccine. Their efforts were so successful that the Fairfax County Health Department and George Mason University sent a mobile vaccine clinic to Audubon to administer the Pfizer vaccine to 400 residents.
To an outsider, perhaps the most striking thing about these amazing women is their generosity — both of their time and of what few resources they have — despite their humble circumstances.
At one food distribution, I was surprised to see the women putting money into a small box. When asked what it was for, they told me of an older gentleman in need of dialysis who did not have health insurance. I watched as several others who had been waiting in line for food, came up and dropped 5 and 10 dollar bills into the box. By the end of the day, the box had $500 in it.
When asked what the motivation behind her work was, Carla held back tears.
"It is hard to be in a vulnerable place," she says. "I know what that feels like — and I know that so many of my neighbors are in that situation right now. When you live like that, you know how valuable things are — to help someone. It makes all the difference."