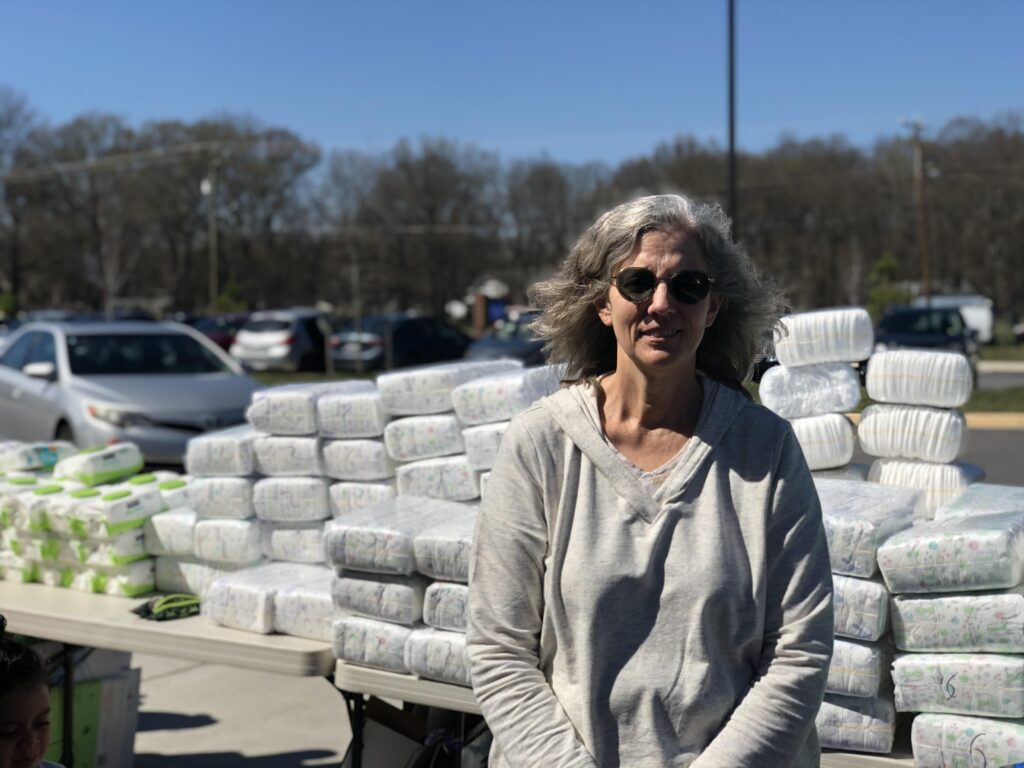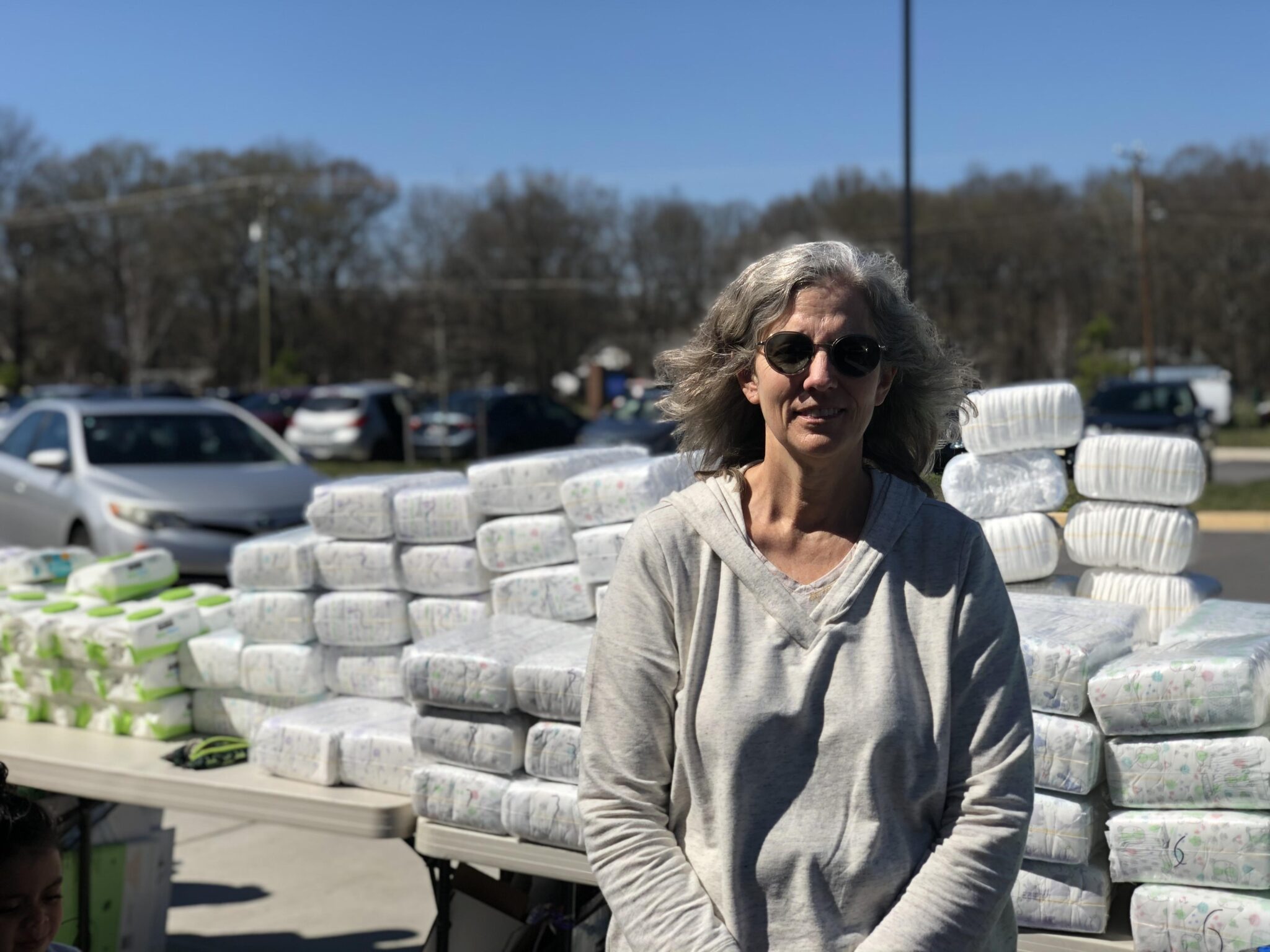 It's four o'clock on a Monday afternoon when Riverside Elementary educator Kathy Lehner pulls into the Sequoyah neighborhood. Her SUV is overflowing with diapers, toilet paper, and hygiene supplies collected from neighbors, friends, and family members on the other side of the highway.
As Kathy parks, a Neighborhood Ambassador arrives to help her unload. Together, the two women stack tall piles of boxes in front of a waiting storage unit — a unit that, because of urgent need in the community, will be empty by this time tomorrow.
The exchange has practically become a routine for Kathy — one that she has followed monthly, and sometimes even weekly — ever since the pandemic began over a year ago.
"Kathy has been such a blessing," Senior Director of Collective Impact Yolonda Earl Thompson says. "Throughout the pandemic, whenever we've had a need, she's been one of the first to step up. You can feel how much she truly cares about our community."
Kathy's relationship with the Sequoyah and Creekside communities began in 2009 as an Kindergarten Instructional Assistant at Ft. Hunt Elementary School.
"When I first started working in the classroom, I noticed that a lot of the kids from the Creekside community were coming in on a different starting line than the other kids — through no fault of their own," Kathy recalls.
A mother of two, Kathy noticed that many of the children from Creekside didn't have the same access to early childhood education, technology, after-school help and countless other resources that her own daughters had access to.
"When I was at home with my girls, I didn't think much of it. We had access to a lot of the same things that our neighbors had," she recalls. "But as soon as you step into that classroom, the inequities sort of smack you in the face."
For example, when it came time for parent-teacher conferences, Kathy noticed that many of the Creekside parents didn't show up. When she made inquiries, she learned that many Creekside parents didn't own cars — forcing them to ride four different buses for as long as three hours, just to get to and from the 30 minute meeting.
"A lot of times in society, people assume that if a parent doesn't show up to a parent-teacher meeting that means they are somehow less invested in their child's education," Kathy explains. "The reality is that if you haven't walked somebody else's walk, you need to back up and ask questions to see if you can do something to help, rather than walk away or pass judgment."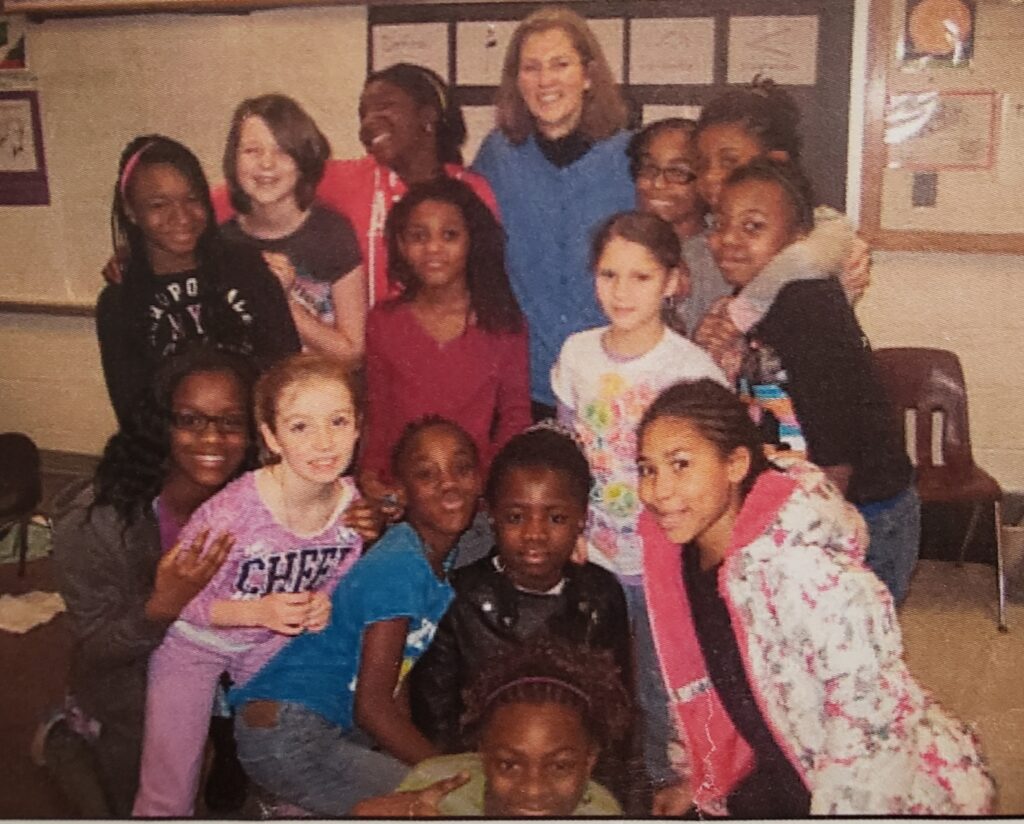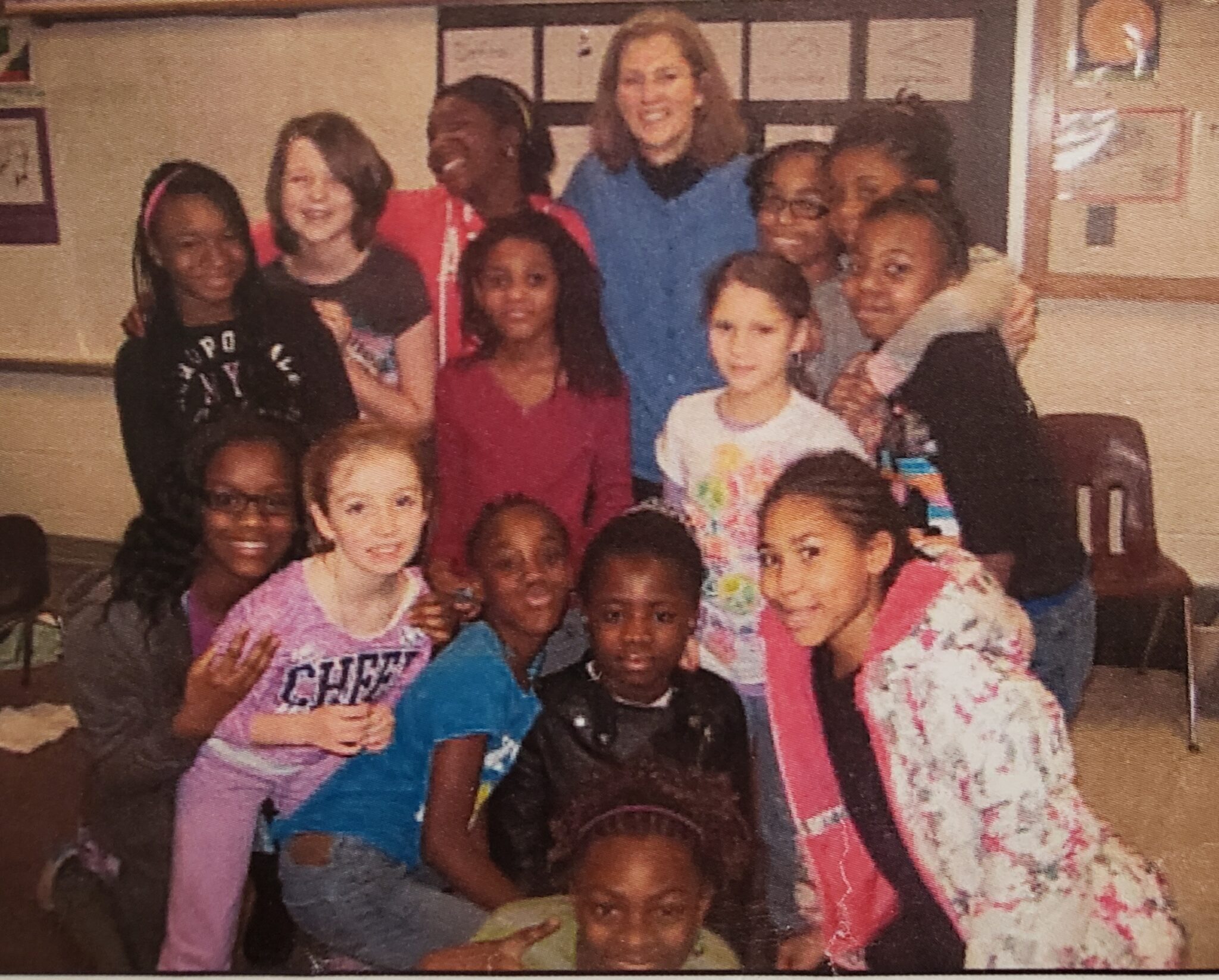 This realization came around the same time that Kathy became a leader for her daughter's girl scout troop.
"I saw that I had an opportunity to put experiences in front of my daughters and their peers," Kathy adds. "I had a chance to raise awareness about what was going on —and to make our community a little bit better at the same time."
"The world for my children is not a better place if I'm excluding children who come from a different place. The world is a better place if everybody has the opportunity to get to wherever it is they want to get to."
So Kathy reached out to United Community's Creekside Village Community Center where many of her Kindergarten kids went after school. Before long, Kathy and her Girl Scouts became regular visitors at the Center. They organized a tutoring program to help kids with their homework. They planned service projects, and organized activities — spending as often as three days at the Center each week.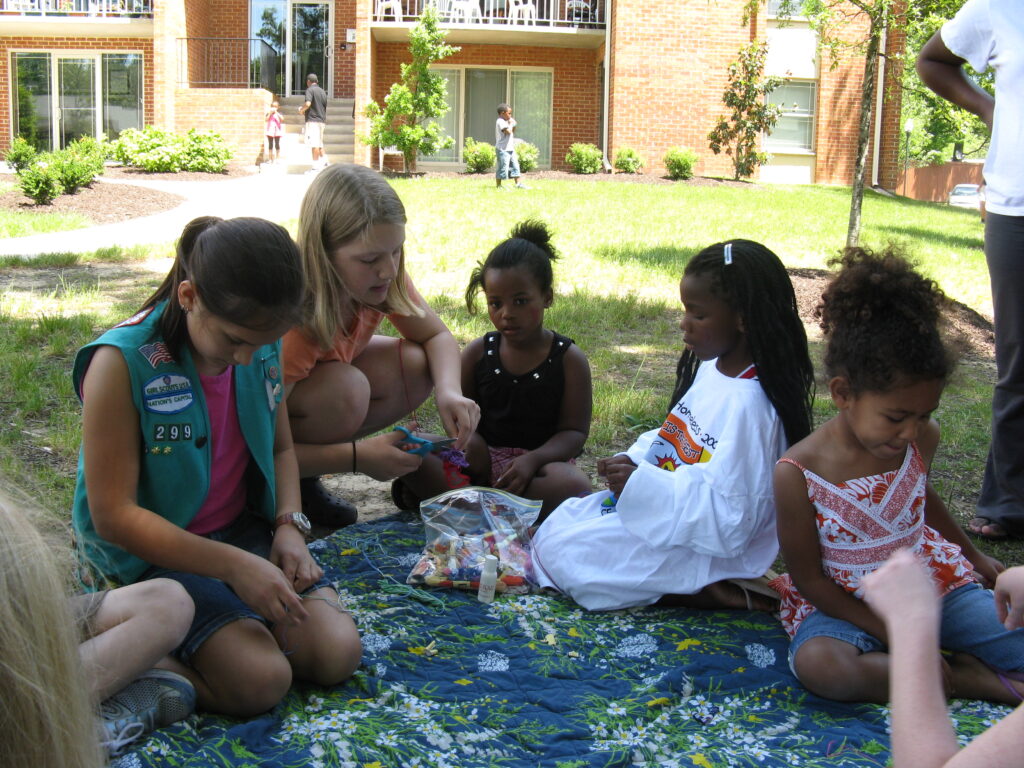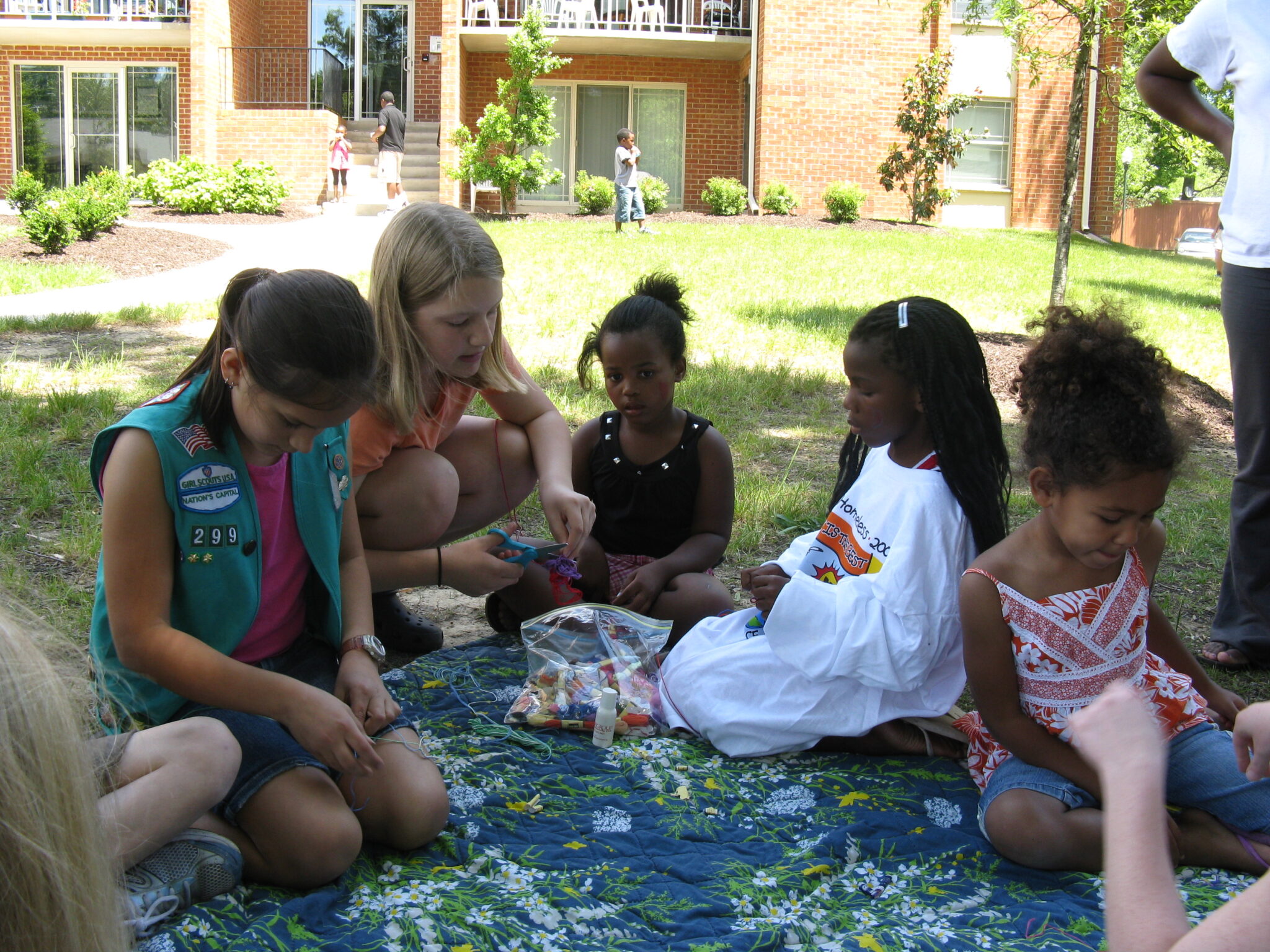 "I always sort of imagined us building a bridge over Route 1 — me and my girls — one small act of service at a time," Kathy said. "Most of those girls have grown up and gone to college now — but they still tell me how much it meant to them!"
Then COVID came.
"My first thought was for the kids," Kathy said. "I could only imagine what it would be like as a parent with 2-3 kids at home, in a small apartment with nothing for them to do. I knew I had to do something."
So Kathy collected activity books and other supplies for children. She reached out to United Community's Yolonda Earl Thompson to help distribute them to families. That's when she learned that there was an even more pressing need.
Yolonda — recognizing the overwhelming need in her Sequoyah neighborhood — had recently organized a food distribution to help families impacted by the pandemic.
"I asked her what else do you need," Kathy recalls. "She said 'We really need diapers and personal hygiene products'".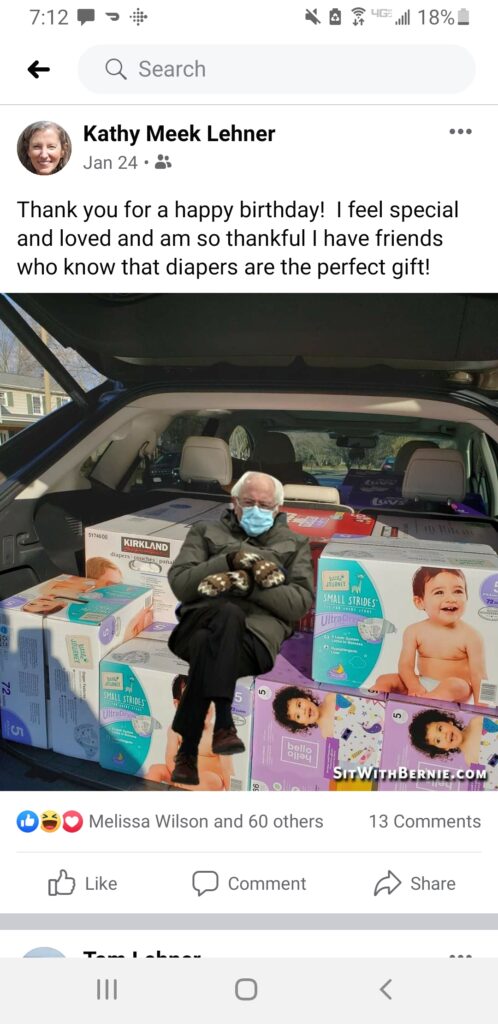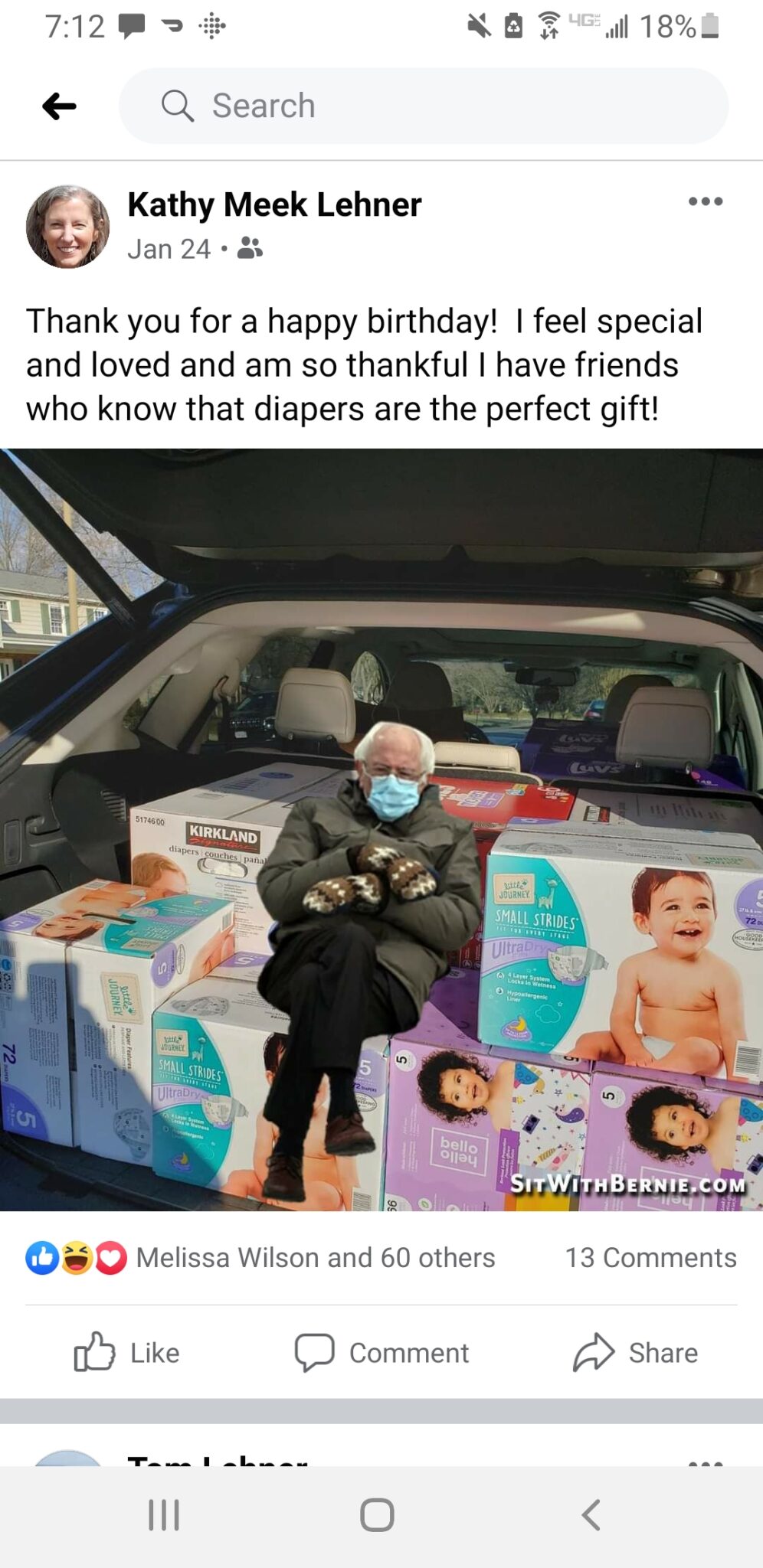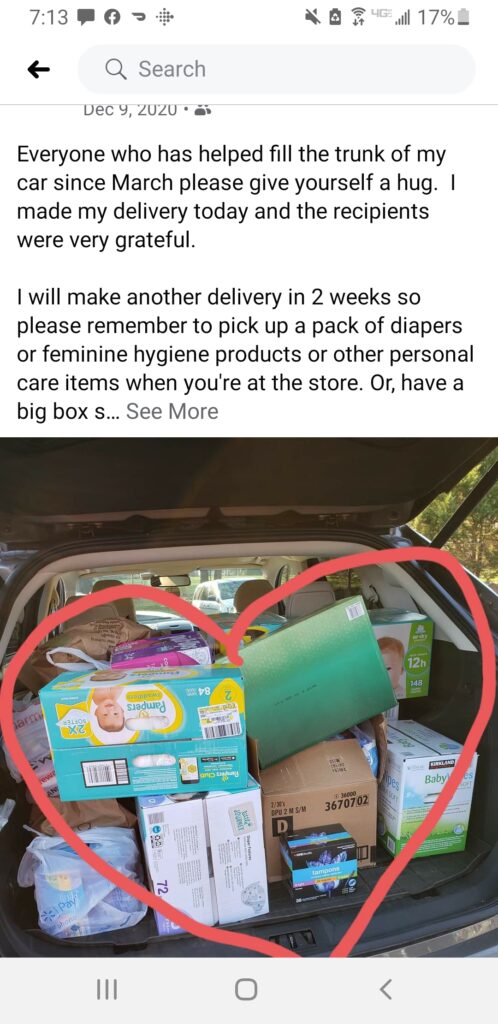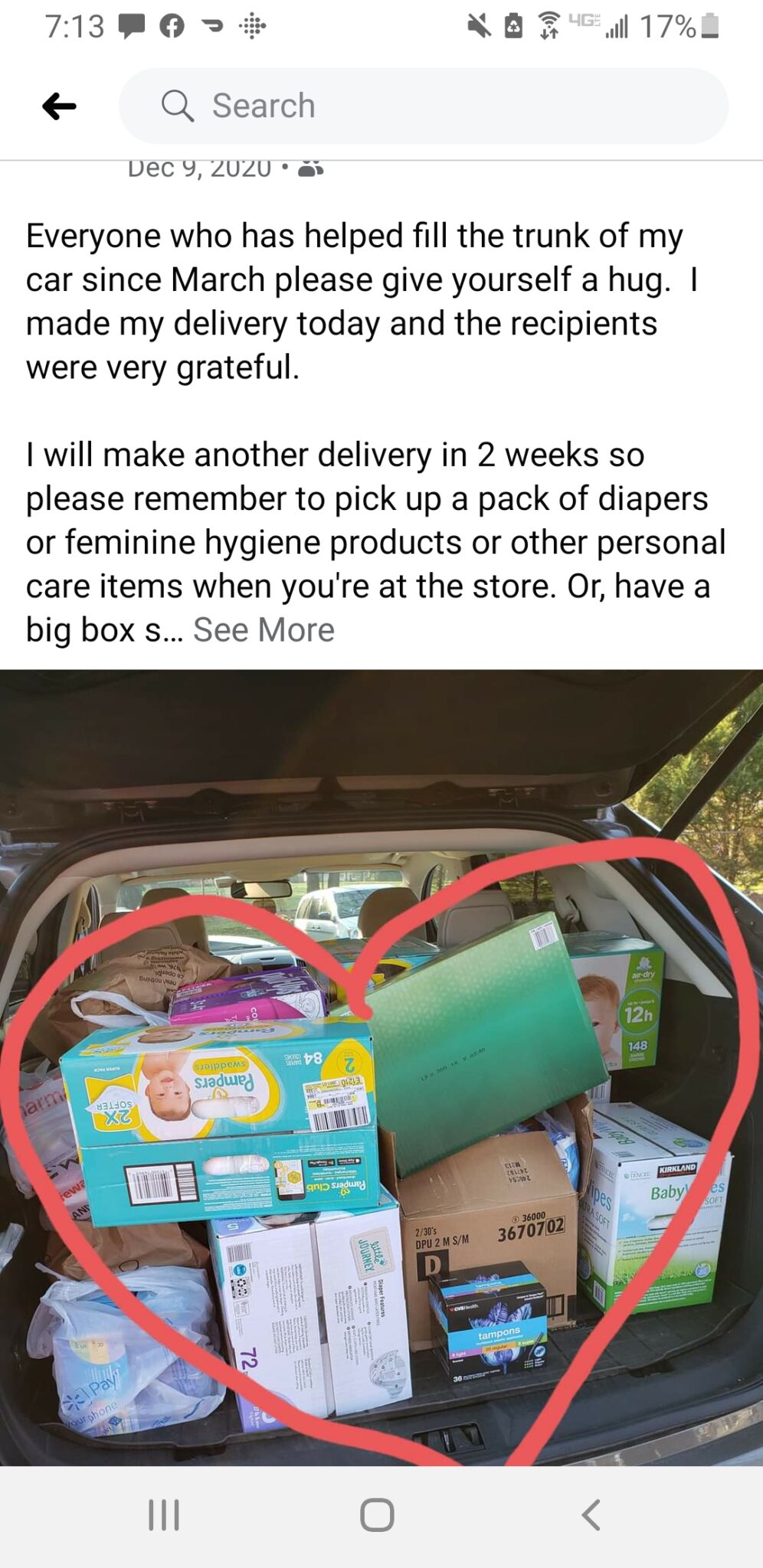 So Kathy reached out to her friends and neighbors, posting on Facebook and Nextdoor. The response was overwhelming.
"I was amazed at how many people responded," Kathy says. "They were so excited; I think a lot of them had wanted to do something to help but didn't know how."
"They kept telling me "Thank You for making this so easy!""
And much to her surprise, as the pandemic continued, so did the donations. Soon Kathy was making regular diaper deliveries to the Sequoyah neighborhood — thanks to community members like Alice Ackerman — an alumni of Kathy's very first Kindergarten class at Ft. Hunt Elementary.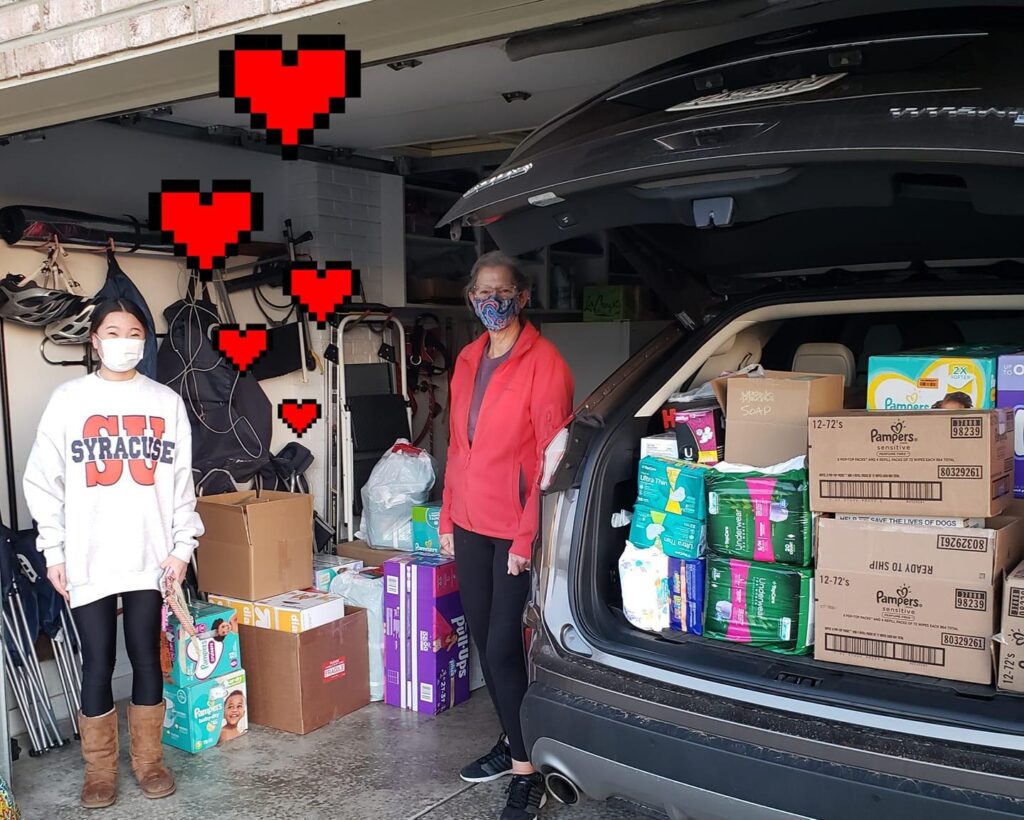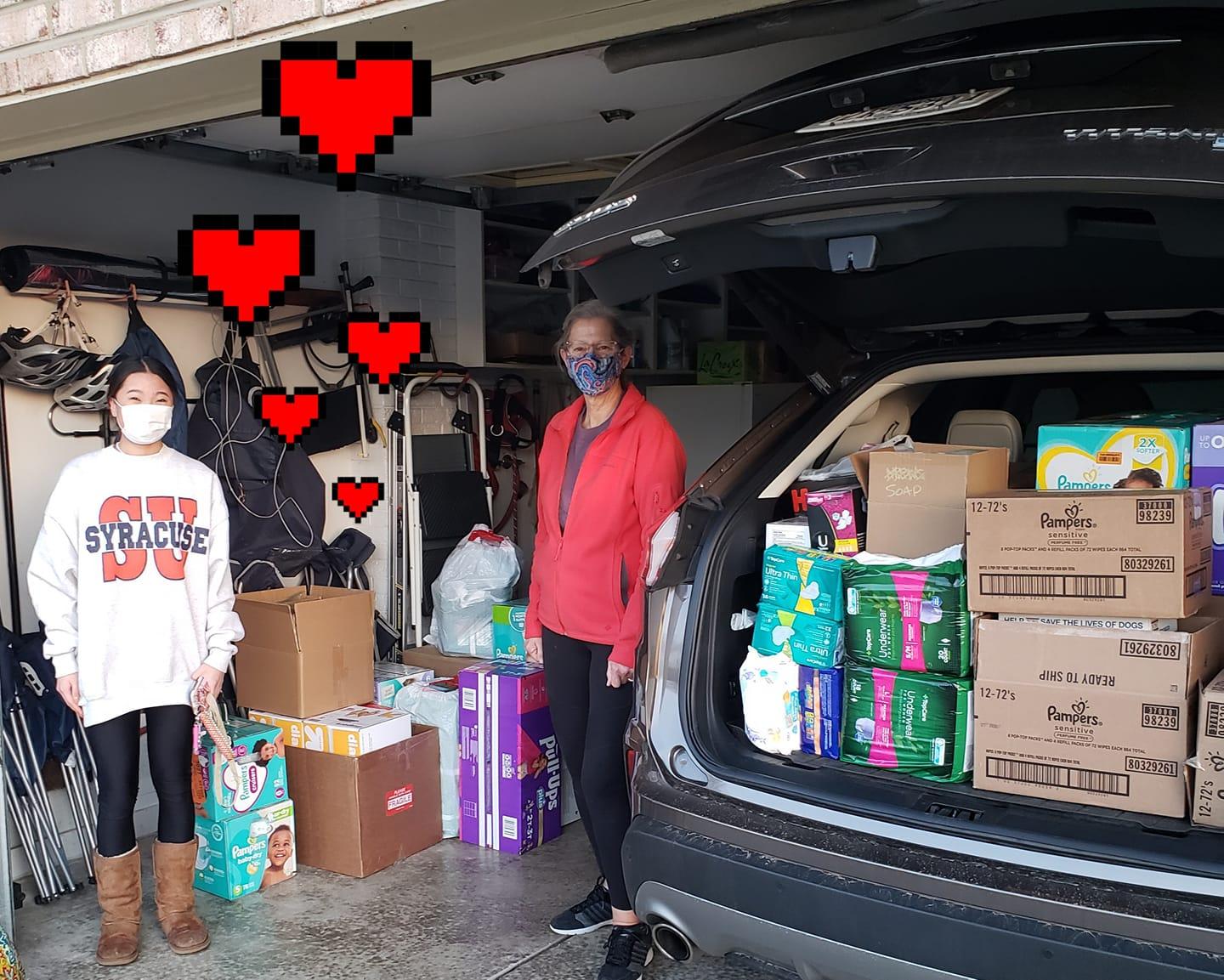 "Alice lives in my neighborhood, so I've watched her grow up," Kathy remembers. "When she heard about what I was doing, she told me she wanted to help. I gave her a few ideas, and she decided to ask her friends for donations on Nextdoor/social media."
"Four days later, she texted me saying she had a whole car trunk of diapers for me to drop off."
Kathy says that while it's discouraging to think that her now weekly deliveries are still so needed, she finds hope in the fact that there are generous people who — a year into this pandemic — are coming together to make them happen.
"People really do care," Kathy says. "It's that simple."
Community members like Kathy make a world of difference in our community! Together, we are building bridges that will take our community members from striving to thriving!
Want to learn more? Click here to learn how you can get involved in United Community's Equity Movement!