It is never too early to explore career choices, as the youth at Creekside Village Community Center learned last week. Our students donned chef's hats and aprons one day and explored firefighting the next as part of our ongoing efforts to expose our youth to new and varied experiences and open their eyes to endless possibilities for their futures.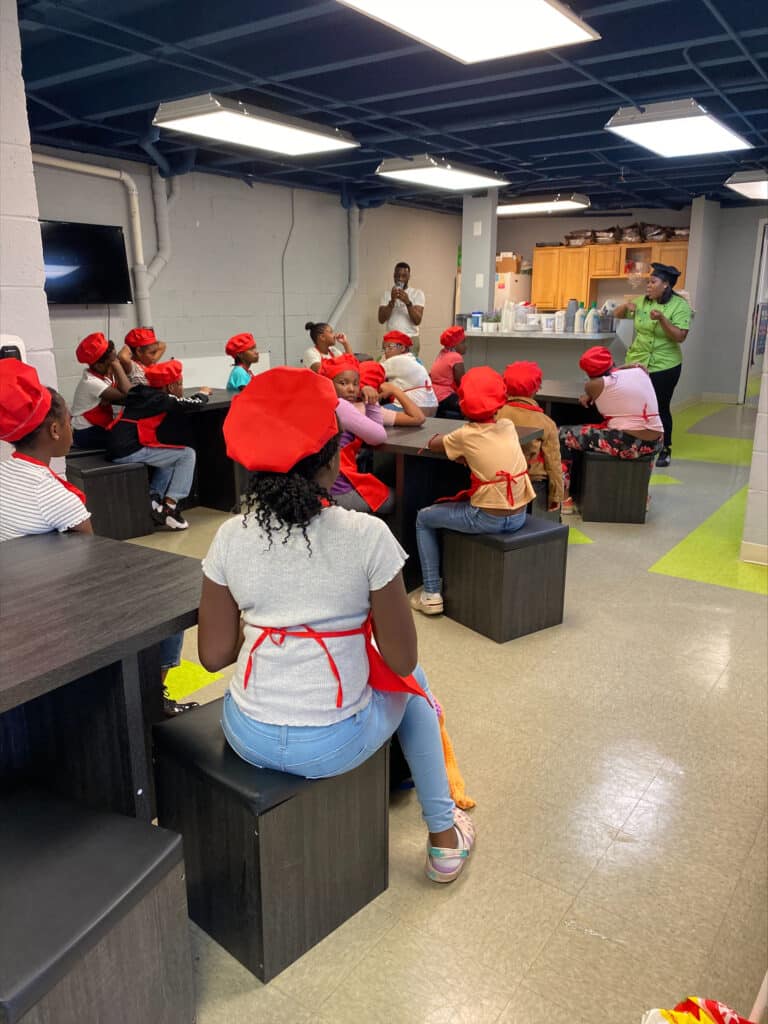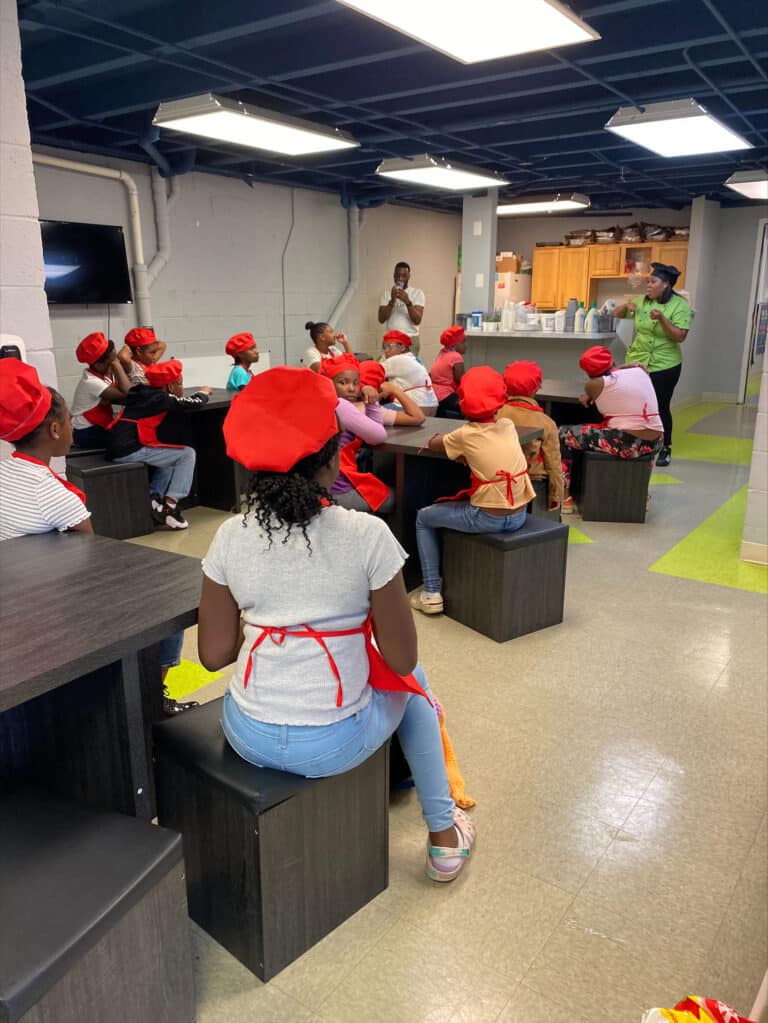 Chef Wanny shared her experiences working in a kitchen as one of Washington, DC's top private chefs. She then rolled up her sleeves and helped the kids create homemade chicken wraps, individual size cheesecake cups with strawberries and blueberries, and sponge cake coated with cinnamon and sugar. According to Creekside Center Manager Breon Blunt, "We were having so much fun that time slipped right passed us. Parents started to come in to pick up their children. They found kids with huge smiles on their faces, and they couldn't believe how engaged their children were!"
The next day, the team from Fairfax County Fire Station 409 stopped by to talk about firefighting as a career choice. Captain Snell and his other firefighters answered all their questions and then gave them a tour of the fire truck.
We are grateful to Chef Wanny and the firefighters of Station 409 for exposing our Creekside youth to their meaningful careers.