Our Thanksgiving Drive wraps up today, and we are so grateful to everyone in our community who contributed gift cards and non-perishable food for families we serve.
Even as we continue to prepare Thanksgiving baskets, we are now focused on our Holiday Gift Card Drive, kicking off today. We are collecting $30 gift cards from Target, Walmart, or Visa to help parents buy gifts for their families.
One family who received gift cards last year sent us this handmade thank you card to express their gratitude for the support they received: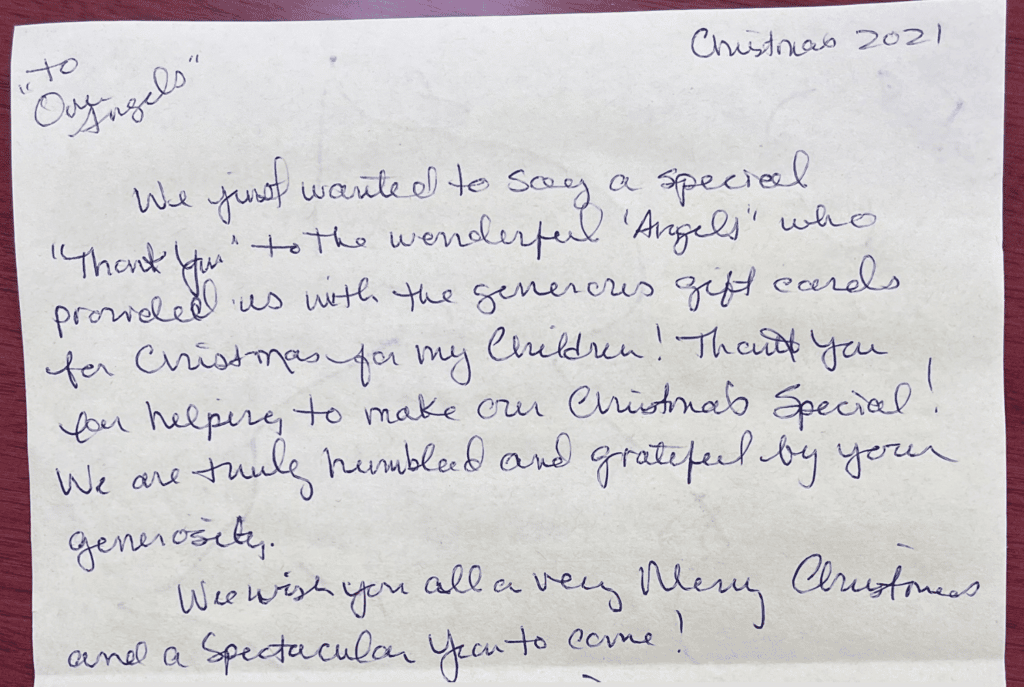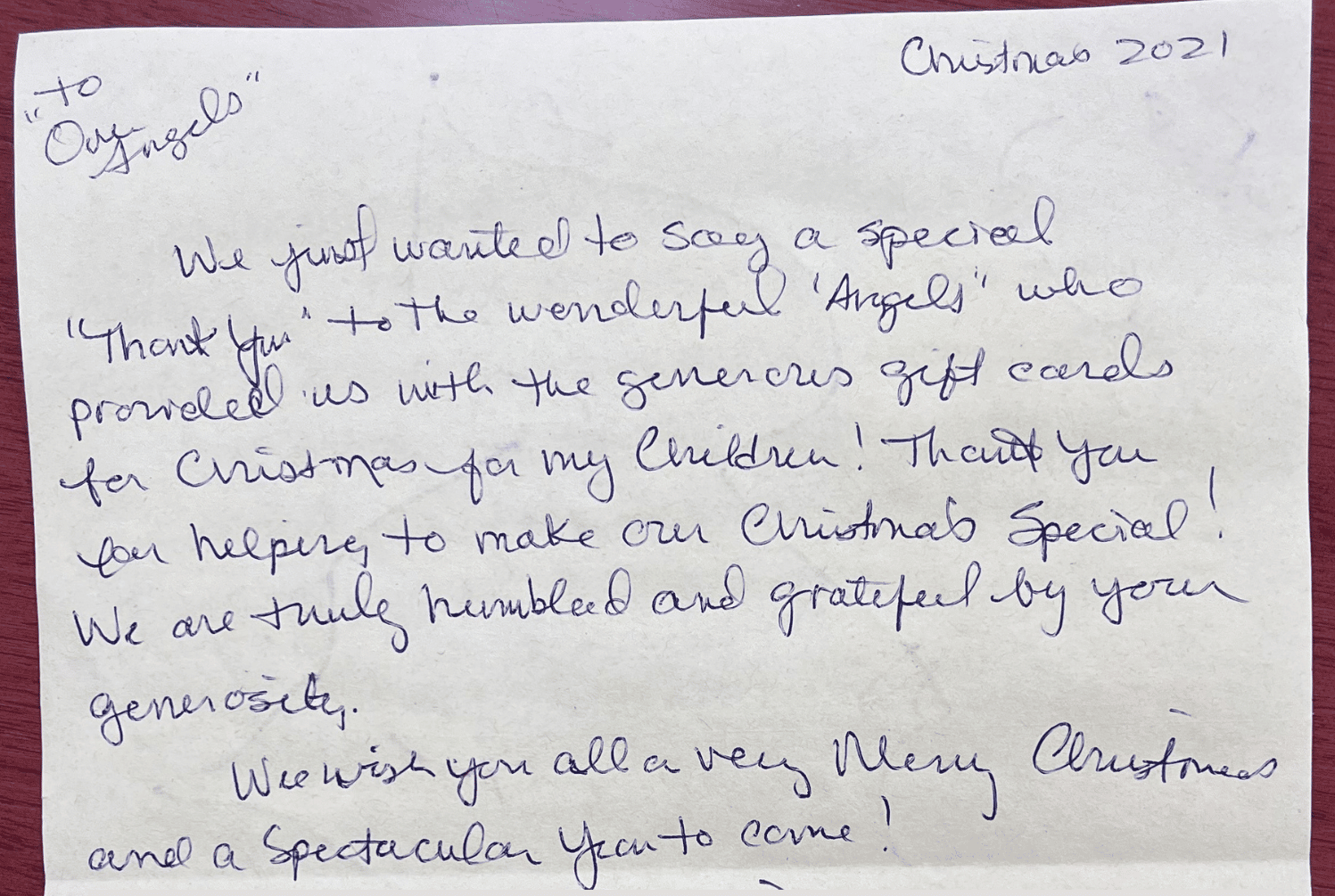 Christmas 2021
To "Our Angels"

We just wanted to say a special "Thank You" to the wonderful "angels" who provided us with the generous gift cards for Christmas for my Children! Thank you for helping to make our Christmas special! We are truly humbled and grateful by your generosity.

We wish you all a very Merry Christmas and a spectacular year to come!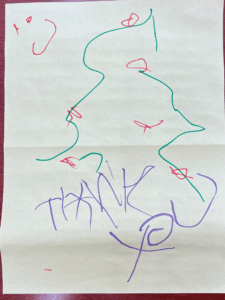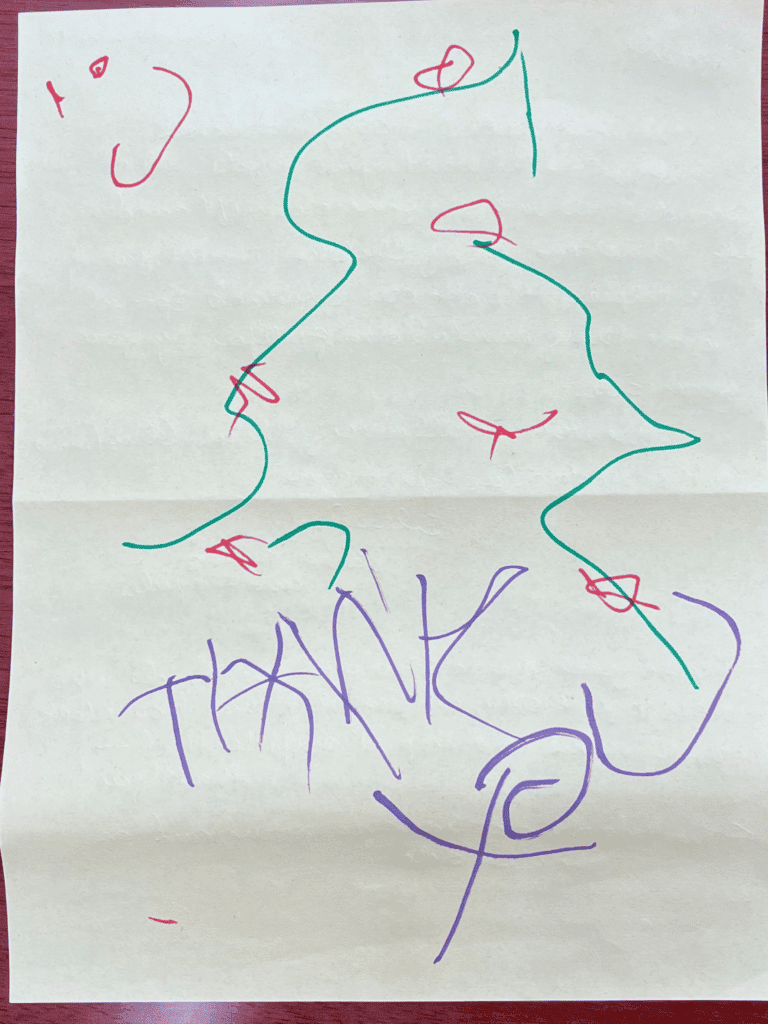 Help this coming holiday season be just as special for families like this! Drop off or mail in your gift cards to 7511 Fordson Rd., Alexandria VA, 22306 or go to donateuc.org to help us purchase gift cards.
Thank you for your support during the holiday season!