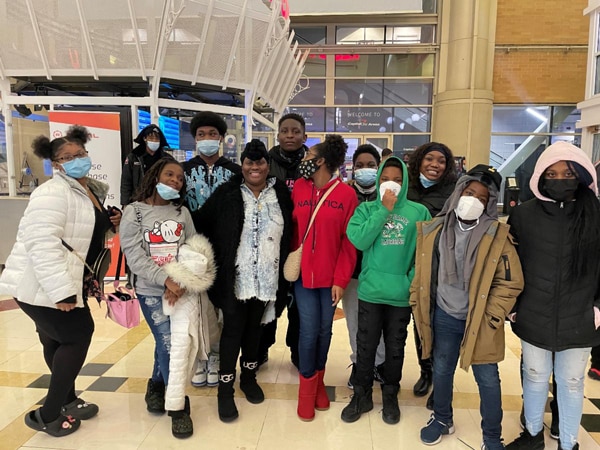 We're excited to announce our partnership with Tickets for Kids, a non-profit partnering with organizations to supplement programs serving low-income, historically underserved children with free tickets to events in the area. Tickets for Kids goal is to "spark an interest, ignite a passion and shape a future without limits" with experiences in arts and culture, education, sports, recreation, and family entertainment. United Community is excited to be part of that!
We've already used Tickets for Kids to take 14 kids from our Creekside Village Community Center to the Washington Wizards game on January 21. This was the first time attending such an event for many of them, and they all felt like VIP's in the suite the tickets provided. The kids were jumping up and down the whole game. Despite the loss at the buzzer, the kids had a great time and are excited for what else we will get to experience because of Tickets for Kids.
Our Director of Community Empowerment, Tamara Cobbs, deserves a round of applause for all the hard work she did to make this partnership a reality. Many of our programs are going to be able to plan incredible field trips for the children and families they serve.