Girls from Creekside Village Community Center capped off a season of programming designed to strengthen social, emotional, physical, and behavioral skills by completing the Girls on the Run 5K. Meeting twice a week after school at Creekside, Girls on the Run offers lessons that blend physical activity with life skill development to enable them to adapt to whatever comes their way. Girls on the Run's mission is to inspire girls to be joyful, healthy, and confident using a fun, experience-based curriculum which creatively integrates running.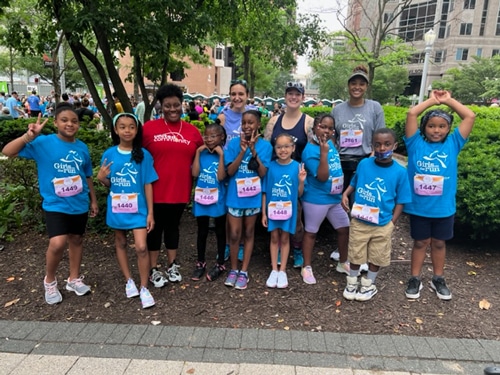 We're so proud of all the girls who participated in Girls on the Run and are looking forward to Fall 2022 for another season.
To learn more about the programs at our Community Centers, like Creekside, by clicking the button below.