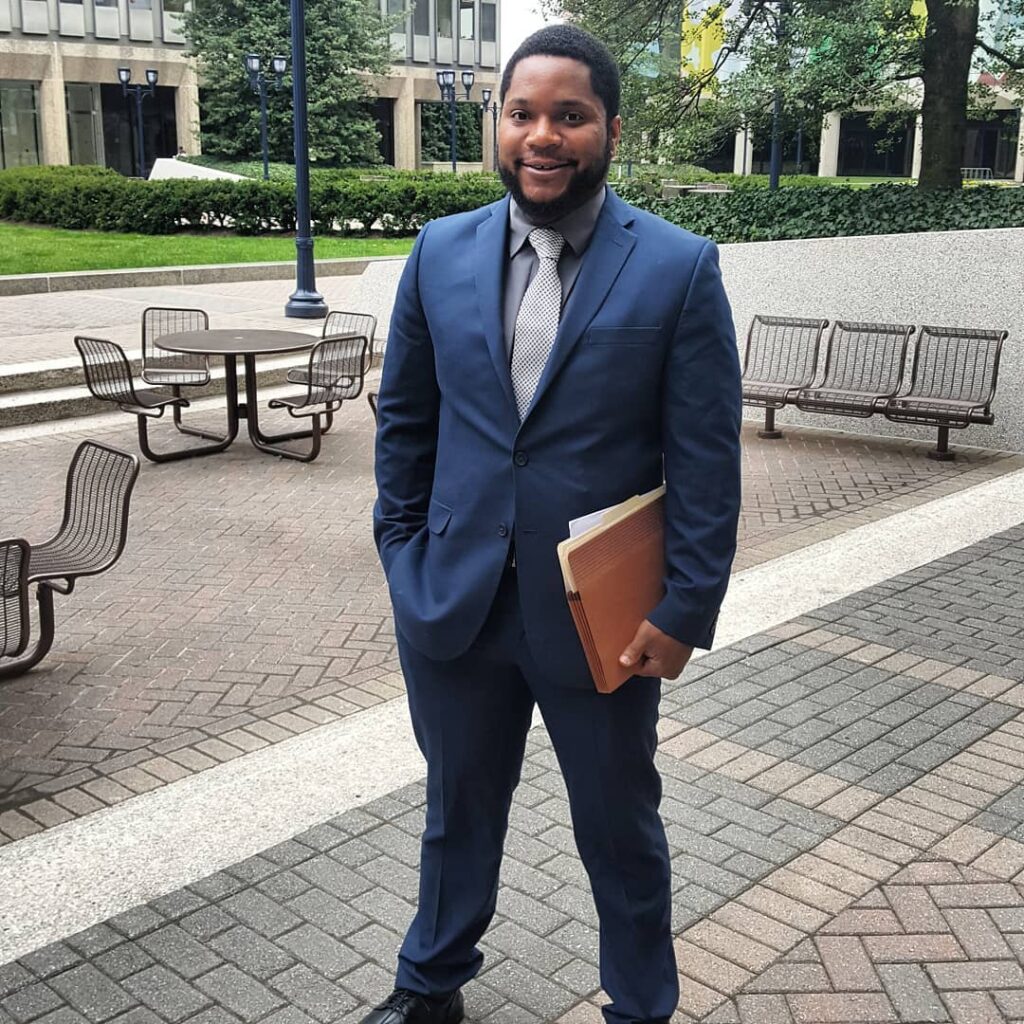 It's a beautiful spring morning when Brenda walks into United Community's Progreso Literacy and Citizenship Center. She has been coming to the Center for several months now for help with her citizenship application — but today she has something special to share with United Community's Immigration Attorney Harith Mazrui.
Brenda has passed her U.S. Citizenship exam; she will finally be able to complete her dream of becoming a U.S. Citizen. And beneath her mask, she can hardly contain his excitement.
"It's such a small thing — to tell someone you've finally achieved your "American Dream"" Harith says. "But it's a moment you know you'll never forget."
Harith knows this from experience. The son of Kenyan and Nigerian immigrants, Harith has vivid memories of helping his mother study for her own U.S. Citizenship exam.
"I was in Elementary school at the time," Harith says. "I remember helping her memorize how many Senators there were; how many representatives our state had. Fast forward twenty years, now I get to go through those questions with other people."
In the early 1990s, Harith's parents settled upstate New York seeking a better life for their family. In particular, Harith's mother felt strongly about the need for her sons to have the opportunity to earn an education. It was a drive she inherited from her mother (Harith's grandmother) — a dedicated woman who did all she could to help her posterity obtain the educational opportunities she never had.
With that drive, Harith's mother not only earned her citizenship; but within a few years she also earned a college degree — the first member of her family to graduate from an American University.
"It's crazy to think that my grandmother couldn't read or write before coming here," Harith says. "Now two generations later, her daughter was able to graduate college and her grandson is a lawyer — that's the American dream; to have that kind of opportunity. That's part of what inspired me to become an immigration lawyer."
After receiving his Bachelor's in African-American Studies from the University at Buffalo, Harith moved to the DC area, where he attended law school at American University. While immigration law was his passion, Harith's legal studies spanned the whole spectrum — and even the globe.
After his first year of law school, Harith went to South Africa, where he interned with a prominent law firm, Richard Spoors Inc. As an intern, he worked on a wide range of cases, including a class action lawsuit to compensate thousands of South African gold miners who had been exposed to toxic chemicals — the first and largest such lawsuit in sub-Saharan African history.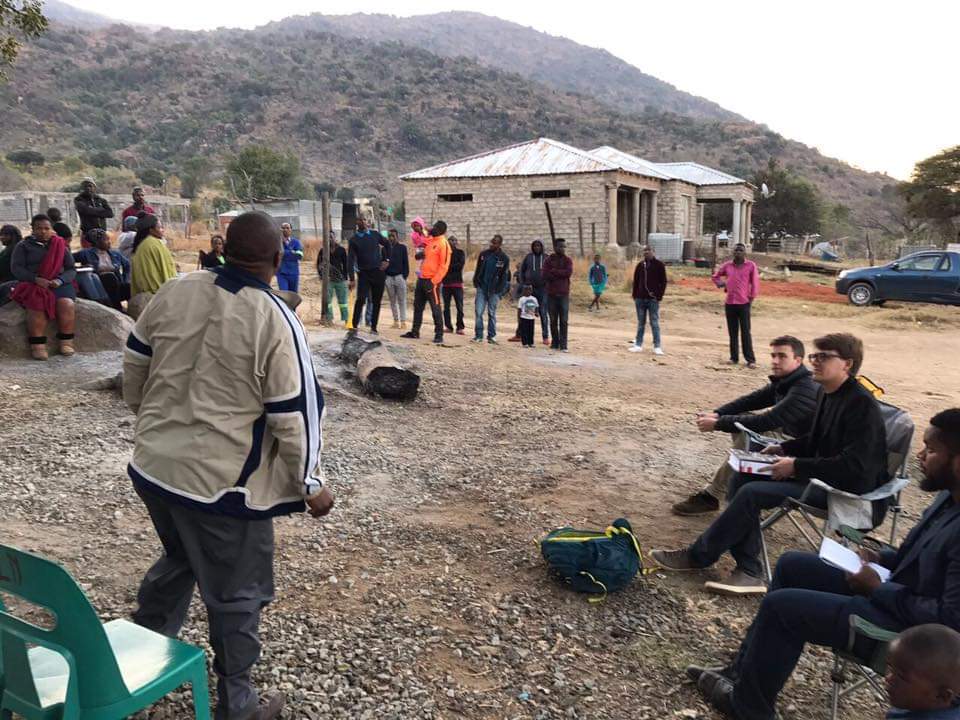 Harith's main interest remained in immigration law. Upon returning to the U.S., Harith joined American University's Immigrant Justice Clinic, where he worked on all types of immigration cases — from representing asylum seekers in court to helping green card holders to apply for citizenship. He also learned the importance of supporting his clients.
"The hardest part of immigration work is working with clients going through tough times," Harith says. "Immigration work can take a long time — but for someone applying for a working permit to support their family, it can seem like an eternity." An insight that has become especially relevant in the midst of this COVID pandemic.
"I learned that the most important part of my job wasn't just to be a legal representative; it was to be a friend who could encourage people to keep going, while they waited."
Part of that includes being able to relate to them on a personal level, Harith says. After taking the bar exam in Washington DC, Harith traveled to Mexico where he stayed for three months learning Spanish in several different Mexican cities. By the time he left Mexico, he had gone from speaking only a few phrases to being able to hold and start conversations.
While not all of Harith's clients are Spanish-speaking, he says that the experience really helped him to better understand what his clients go through.
"Going to a new country and learning a new language can be hard," he says. "It takes a lot of time and effort before you start to feel comfortable."
But Harith says that no matter the discomfort, the effort is certainly worth the sacrifice.
"I believe that life is all about opportunity and helping others reach those opportunities," Harith says. "My parents were able to give me and my brothers excellent opportunities by working hard and coming to this country. I'm excited to help other people do the same!"
Harith is part of United Community's Progreso Literacy & Citizenship Center team — an amazing group of individuals dedicated to providing English Learning, Citizenship Classes, and Legal Assistance to our immigrant community! For more information about this program, visit www.unitedcommunity.org/immigration-assistance