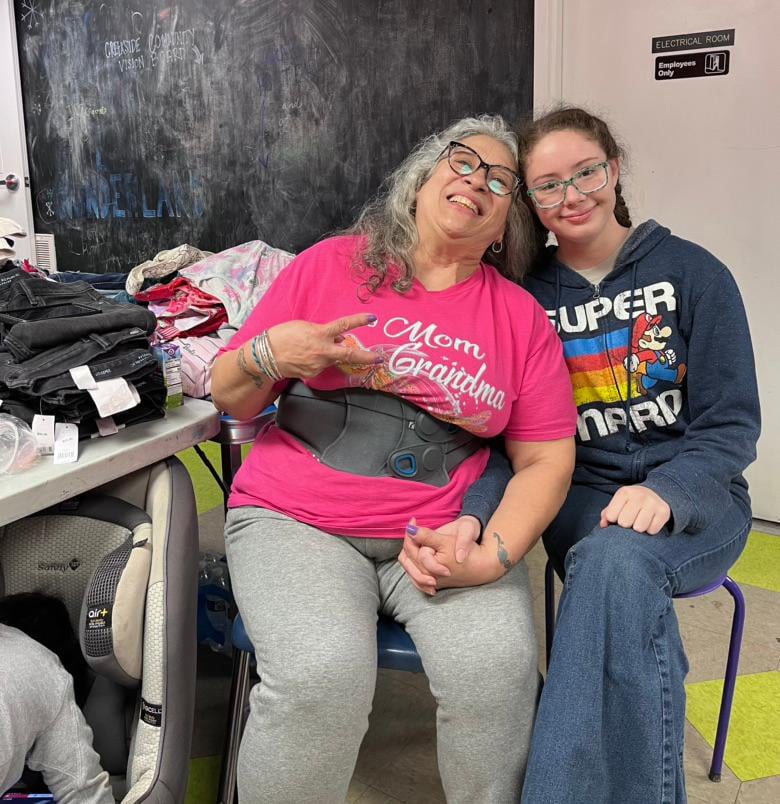 Creekside Village Community Center hosted a Thrift Day on Friday, April 1. With donations from community members and organizations, Creekside offered clothing and personal hygiene products. With the warmer weather coming, families were able to pick out new outfits for summer, as well as for work and even the next school year.
Did you know United Community began as a thrift store that ran out of a van in 1969? While our Back Porch Thrift Store closed in 2019, United Community continues to help those in need through our food distributions, case management, affordable childcare, community centers, and more.
We are grateful to Women Giving Back for their generous donations and to everyone else who contributed to make this special event a success.