It's early on a chilly Friday morning, as Jiayi Liu, a 24-year old recruitment manager leaves her house carrying a heavy bag of canned food. It's only a short walk from her doorstep to the food pantry at Fordson Road, she remembers, as she passes the spot where she used to wait for the school bus that would take her to Carl Sandburg MS.

Jiayi and her mother came to the United States from Fujian, China when Jiayi was 14. Born and raised in a developing part of China, Jiayi remembers that she spoke very little English on her first day as an eighth-grader.
"I walked into school and soon realized that I was the only Chinese speaker in my ESOL class," Jiayi recalls. "I had to work really hard to adapt to understand what was being said."
But the culture shock went beyond just the language barrier. Many of her classmates had never met someone from China before, which sometimes made it difficult for her to fit in.
But Jiayi says that only pushed her to study harder. Jiayi had a goal — she was going to be the first in her family to graduate from an American University.

So Jiayi spent long hours studying and improving her English — all while working evenings and weekends a neighborhood restaurant that her parents still own and operate today.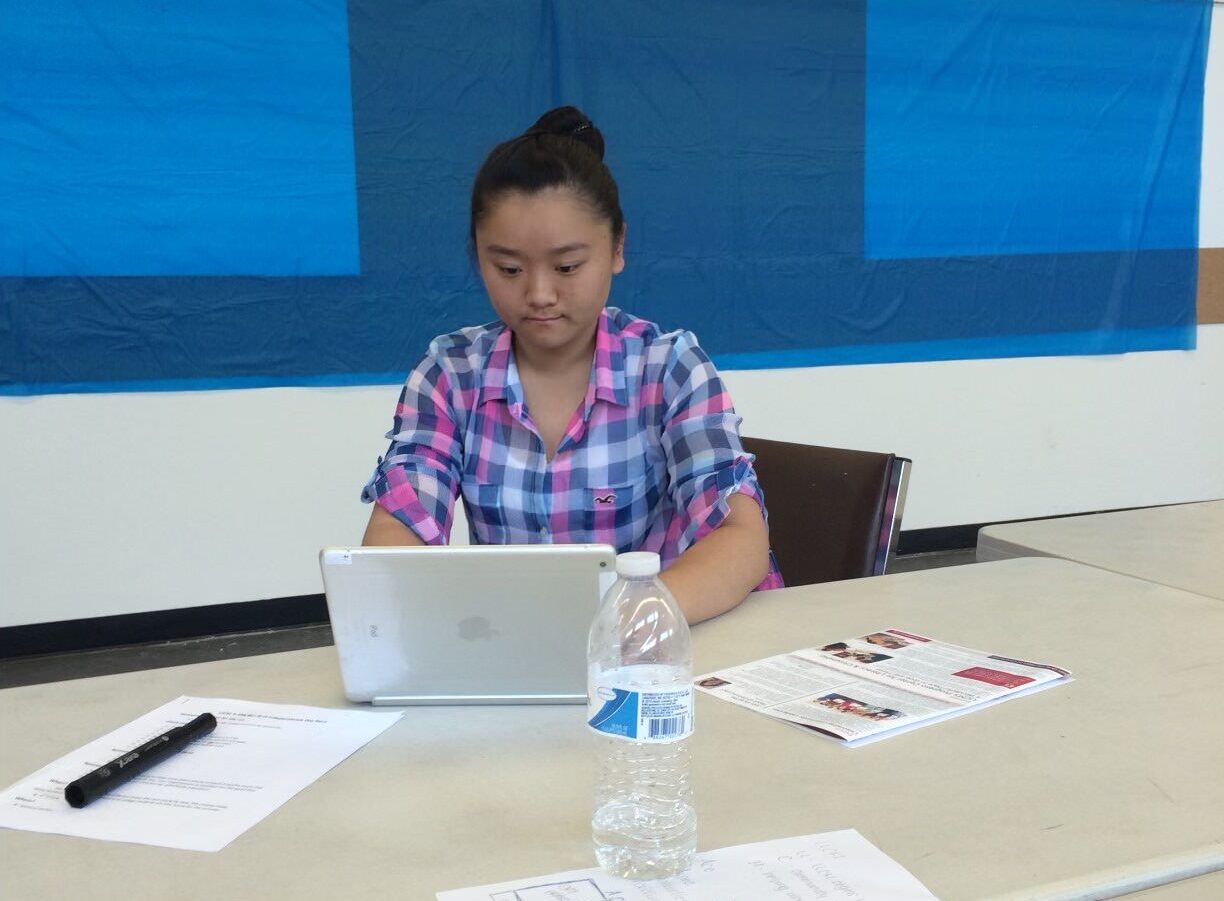 Jiayi's dedication paid off. By her sophomore year of highschool, Jiayi was able to finish the ESOL program — a feat that takes most students three to four years to accomplish. She then turned her attention to her rigorous AP and Honors classes and finding a service opportunity that would fit with her busy schedule.
"When I came to the States, I wasn't familiar with the area," Jiayi recalls. "But I knew I needed to fulfill the service requirement for graduation. The tricky part would be finding an opportunity that was close to home and would accept someone with limited English."
It didn't take her long to learn about United Community (then UCM) from one of her classmates, who had volunteered at the food pantry.
"When my friend told me about UCM, I didn't understand — not because of the language, but because I had never seen anything like it before," Jiayi says. "In China, I'd never heard of a food pantry that gave out food to people in need. The concept of people starving was never in my mind."
Her first day in the food pantry was spent arranging food, stocking the shelves with canned fruits and vegetables, and helping clients as they picked out the groceries they needed.
"I was really humbled to see people relying on canned goods as their main source of food," Jiayi remembers. "Canned food is not something that most families in China (at least my family) eat very often. But then I saw the smiles on people's faces as they left the food pantry. I could tell this meant so much to them. It was really rewarding — being able to provide a sort of material support, but a moral support, as well."
So Jiayi became a regular volunteer at the food pantry, helping out every Friday after school. She has fond memories of holding a turkey for the very first time, as she helped distribute them to families on Thanksgiving Day. She enjoyed helping with the decorating for the annual Holiday Gift Room and painting a new mural in the main sorting area with several of her classmates. Later she would conduct a mini-marketing project at the agency's Back Porch Thrift Store, for a career exploration initiative.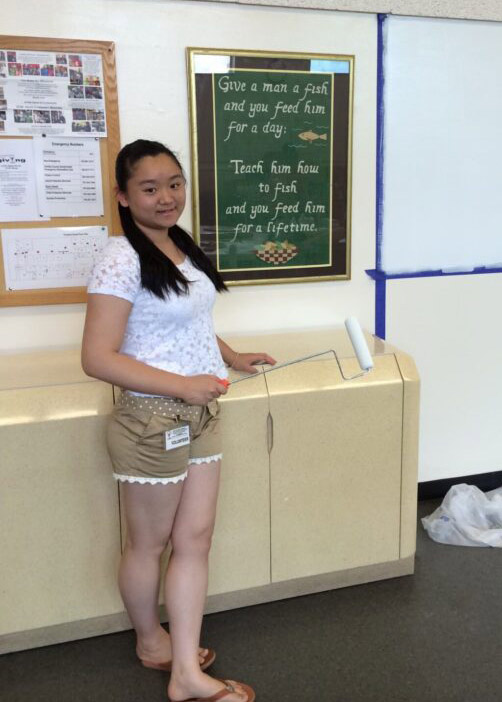 By her senior year of highschool, Jiayi was well-known and loved by the United Community team. The team often visited her parents restaurant for special occasions and knew of the many hours that Jiayi was spending on college applications.
They encouraged her to apply for the Battelle Scholarship — a scholarship funded by global research and development giant, Battelle to help students pursue their college education. In 2014, Jiayi was one of three students from her high school awarded the $1,000 scholarship.
"Receiving this scholarship is…the beginning of a new chapter — one in which I have to find ways to help other people like me and create a ripple effect of good that will help create a better society and community."
"The scholarship really gave me motivation to try harder," Jiayi says. "It gave me a sense of what was possible; a sense of belonging. I felt like I belonged to this community, this organization that I volunteered at."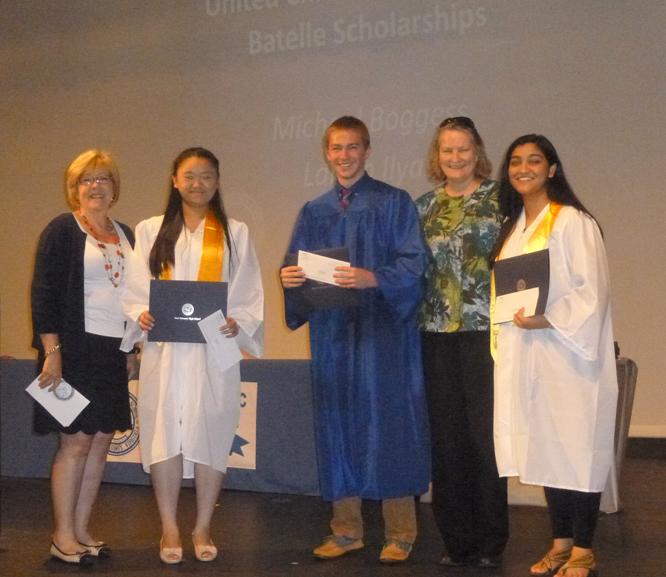 That sense of belonging did not fade — even when she went away to college at George Mason University. As a sophomore, Jiayi used her position as the President of GMU's Chapter of the Chinese Students & Scholars Association (CSSA) to organize a massive service project for United Community. She brought dozens of her fellow students from George Mason's campus in Fairfax all the way to the Fordson Road office in Alexandria, where they sorted food and learned about the need in their community.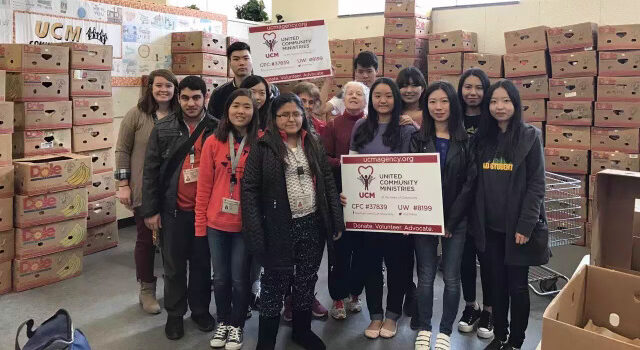 Jiayi has since graduated from George Mason University's School of Business — a first generation college graduate. She now works for a joint venture with GMU as an International Recruiter. In her spare time (which is limited), Jiayi says she enjoys finding ways to give back to the organization however she can — even if that means just dropping off a bag of canned goods.
"I really appreciate the opportunity that I had to be a Battelle scholarship recipient," Jiayi says. "I look at it as a loan to pay back, a responsibility to give back and an obligation to be better. Receiving this scholarship is not the end of my journey. It's just the beginning of a new chapter — one in which I have to find ways to help other people like me and create a ripple effect of good that will help create a better society and community."
Want to find your own way to get involved and give back to your community? Check out our VOMO Profile for a list of our latest volunteer opportunities!