Fairfax County Public Schools and community partners have come together to bring more gardens to the Richmond Highway corridor, and United Community is among the organizations digging in to support these efforts.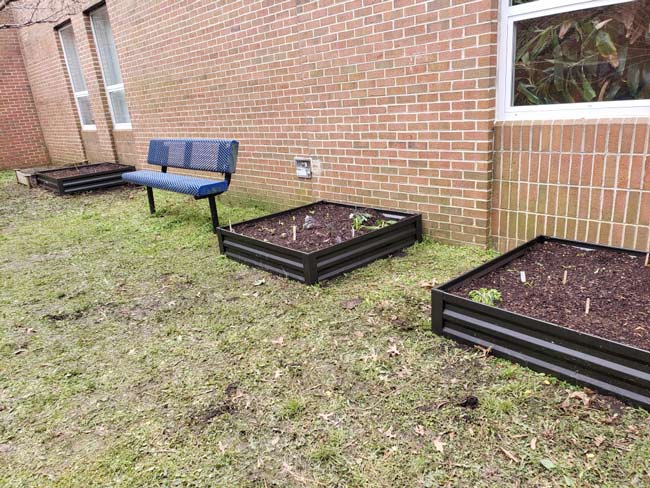 United Community manages the Community Schools program at Mount Vernon Woods Elementary School (MVWES) and Walt Whitman Middle School (WWMS), providing students and their families with direct access to health and social services programs that improve their overall health and wellbeing. Our Community School Coordinators, Marcia St. John-Cunning at Mount Vernon Woods and Delia Montecinos at Walt Whitman, assisted with grant writing and offered support for the creation of each school's garden in partnership with Arcadia Center for Sustainable Food and Agriculture.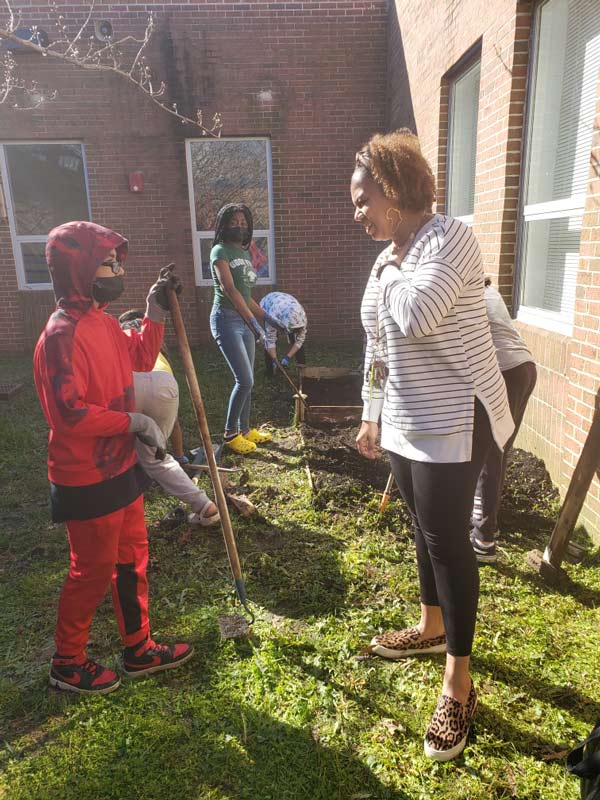 Mount Vernon Woods now has a small garden bed in the school's courtyard, and Walt Whitman students are growing fruits and vegetables in 27 garden beds there. Learn more about this program.